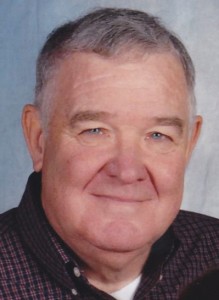 Doug Wilson is the unique consultant who can lead an organization to think outside the box without being pushy or arrogant. The result is organizations that develop solutions that they believe in and will implement. Doug is not afraid to "push back" but with the intent of getting people at every levels to think and find superior solutions. The greatest compliment Doug receives is that "he thinks like a manager".
In his consulting projects, Doug uses data collection and analysis to let the "numbers" build the case for change. He adds value to organizations by applying critical analytical thinking processes to business issues. This allows organizations to consider, evaluate and ultimately select alternatives that will meet or surpass their design criteria. Doug has used this process to develop organization strategy, restructure organizations, reduce organizational complexity and costs, re-design business processes, assess organizations and program performance, and develop core competency initiatives.
Doug has been in leadership and management positions for over 40 years and brings a wealth of leadership and organizational knowledge that benefits his clients. His emotional intelligence defuses conflict situations leading to collaborative solutions that both excites and motivates the organization. He worked with not-for-profits, state and local governments, universities, and internationally with private corporations. He is regularly called upon to assist management in problem solving and decision making issues, as well as to facilitate team building and leadership retreats. Most importantly, Doug works equally well with employees from the C Suite to the plant floor in order to engage and gain involvement in resolving issues.
Doug developed his skills by working as a consultant for several firms including Kepner-Tregoe, McHugh Consulting, and currently his own firm, 9 By 9 Solutions. In his early career, he designed and implemented the Certified Public Manager Program for the state of Georgia and guided the implementation of the program nationally. Doug is in high demand as a management/leadership speaker to executives and senior managers.
Doug received a Bachelor of Science Degree from Wheaton College and two Masters Degrees from Georgia State University. He has also earned the designation, "Certified Public Manager" from the State of Georgia. He has authored several articles in the field of management. He is married with three children and four grandchildren.